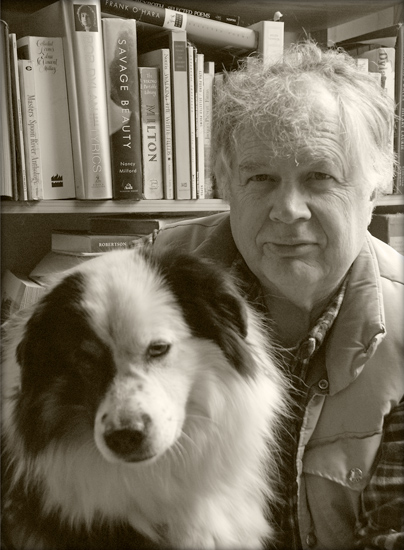 Photo: Meta Larsson
Author Tom Chaffin is now at work on Revolutionary Brothers: Jefferson and Lafayette, An Intimate History of a Friendship that Helped Birth Two Nations," to be published by St. Martin's Press. The work tells the story of the enduring relationship between the American Founding Father and the French aristocrat and how their collaborations helped to shape events associated with the American War of Independence and the French Revolution of 1789-1799.
Chaffin's earlier books include Pathfinder: John Charles Frémont and the Course of American Empire and Sea of Gray: The Around-The-World Odyssey of the Confederate Raider Shenandoah. Most recently he published Giant's Causeway: Frederick Douglass's Irish Odyssey and the Making of an American Visionary and Met His Every Goal? James K. Polk and the Legends of Manifest Destiny.
The author was was born and grew up in Atlanta and spent his early professional years in journalism, living in, among other places, Savannah, New York City, San Francisco, and Paris. Chaffin has taught U.S. history and writing at various universities, and his articles, reviews and essays have appeared in the New York Times Magazine, Time, Harper's, The Nation, the Oxford American, and other publications. He was also a frequent contributor to the New York Times' acclaimed "Disunion" series on the American Civil War. In 2012, he was a Fulbright fellow in Ireland.
Chaffin lives in Atlanta.
Contact him at info@tomchaffin.com

Follow him on Twitter
here
.